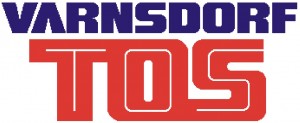 TOS VARNSDORF is a Czech manufacturer, specialized in boring machines, travelling column milling machines and high performance machining centers, being its fame known worldwide.  Maquinaria Márquez is the exclusive dealer of TOS Varnsdorf in Spain and Portugal and at the same time provides technical and commercial support for South America, being the link between the manufacturer and the customers.
Regarding its manufacturing process, should be pointed the travelling column boring machines up to 6 meters high with 170mm of main spindle, and its classical machine, WHN 13 t-type boring machine which has sold more than 3000 units all over the world. Currently, the most CNC systems are installed, for example, Heidenhain iTNC 530, Fanuc or  Siemens 840D.
Also can be order spare parts, accessories, heads or support of our technical service.